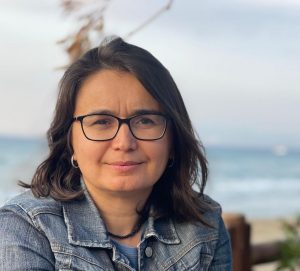 Özlem Avcı Aksoy is an assistant professor at the sociology department in Uşak University. She works on Cultural Studies, Religion and Identity Studies, Youth Studies and Qualitative Field Studies. Her previous studies on Turkish Television Series are as follows;
(2019), "Historical Series As A Medium Of Historicalizing Hi/Story: Diriliş, Payitaht, Kûtul'amâre", Ege University, Sociology Journal, vol.30, pp.103-140.
(2017), 

"The Vestibule of Social Memory: "Television Series",

 in Audio-Visual Heritage Space and Its Protection: "Its Your Story, Don't Lose It", (ed. D. Bayrakdar, Ö. Avcı Aksoy), Turkish National Commission for UNESCO: Ankara.