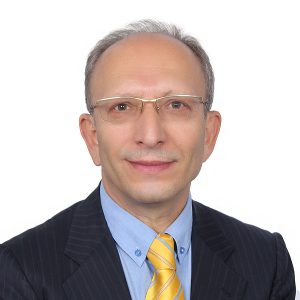 Assoc. Prof. Hilmi Bengi is a graduate of Ankara University, Faculty of Political Sciences, Press and Broadcasting Academy. He completed his master's degree at Ankara University Turkish Revolution History Institute and his doctorate at Hacettepe University Atatürk's Principles and Revolution History Institute. Bengi, who started to work as a reporter in Sabah Newspaper in 1981, worked as the Editor-in-Chief of Tercüman Newspaper Ankara Representation Office and Yankı Magazine. He also served as Deputy General Manager, General Manager and Chairman of the Board of Directors at Anadolu Agency. He represented Anadolu Agency at the Press Advertisement Institution and TOBB Communication Council. Since 2012, he has been working as an advisor to the Rector of TOBB University of Economics and Technology.
At the same time, he gives "Ataturk's Principles and History of Turkish Revolution, Copywriting, Contemporary Political Developments in Turkey and Seminar in History" lessons in this university.
He is also the Vice President of the Communication Committee of the Turkish National Commission for UNESCO and a member of the Board of the Çankaya Culture and Arts Foundation. Bengi has published books and articles on history of Turkish revolution, Turkish press history, communication, media ethics and copyrights.