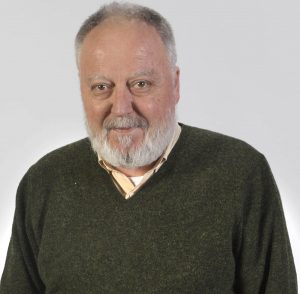 Assoc. Prof. Levent Soysal completed his Ph. D. at the Department of Anthropology, Harvard University (November 1999).  Before joining Kadir Has University, he held positions as Postdoctoral Research Fellow at the Berlin Program for Advanced German and European Studies, Free University-Berlin (2001-2003). Between 1998 and 2001, he was an Assistant Professor of Anthropology at the John W. Draper Interdisciplinary Master's Program in Humanities and Social Thought, New York University, where he taught graduate courses in the area of The City.  Currently, he is the Assistant Dean of the Faculty of Communication. Soysal is currently involved as researcher in the project, investigating the migrations from Sub-Saharan Africa to Turkey, TÜBİTAK Grant 2232, 2020-2022. He was one of the Principal Researchers in TIES-RTN (Research Training Network, The Integration of European Second Generation), Marie Curie Actions, European Commission, 6th Framework Program on Research, Technological Development and Demonstration, 2006-2009. He was Advisory Board Member of the project EUCROSS (The Europeanisation of Everyday Life: Cross-Border Practices and Transnational Identities among EU and Third-Country Citizens), Marie Curie Actions, European Commission, 7th Framework Program, 2010-2013. He was the Principal Researcher in the Turkish Team of the research project on Europeanization, multiple modernities and collective identities – nation, religion and ethnicity in an enlarging Europe" (EUROMM), funded by VolkswagenStiftung, 2008-2011.
Co-editor (with Deniz Göktürk and İpek Türeli), Orienting Istanbul: Cultural Capital of Europe? (Routledge, 2010).
"Intimate Engagements of the Public Kind," in Cultural Intimacy: Special Issue on the Work of Michael Herzfeld, Vasiliki Neofotistos, editor, Anthropological Quarterly 83 (2): 373–400.
"Triumph of culture, troubles of anthropology," in Special Issue on Culture Talk, Mary Taylor, editor, Focaal 55: 3-11.
"Visual Travels to Other Places: Politics of Migration in Reel." In Cinema and Politics: Turkish Cinema and the New Europe, edited by Deniz Bayrakdar. New Castle upon Tyne: Cambridge Scholars Publishing, 2009.